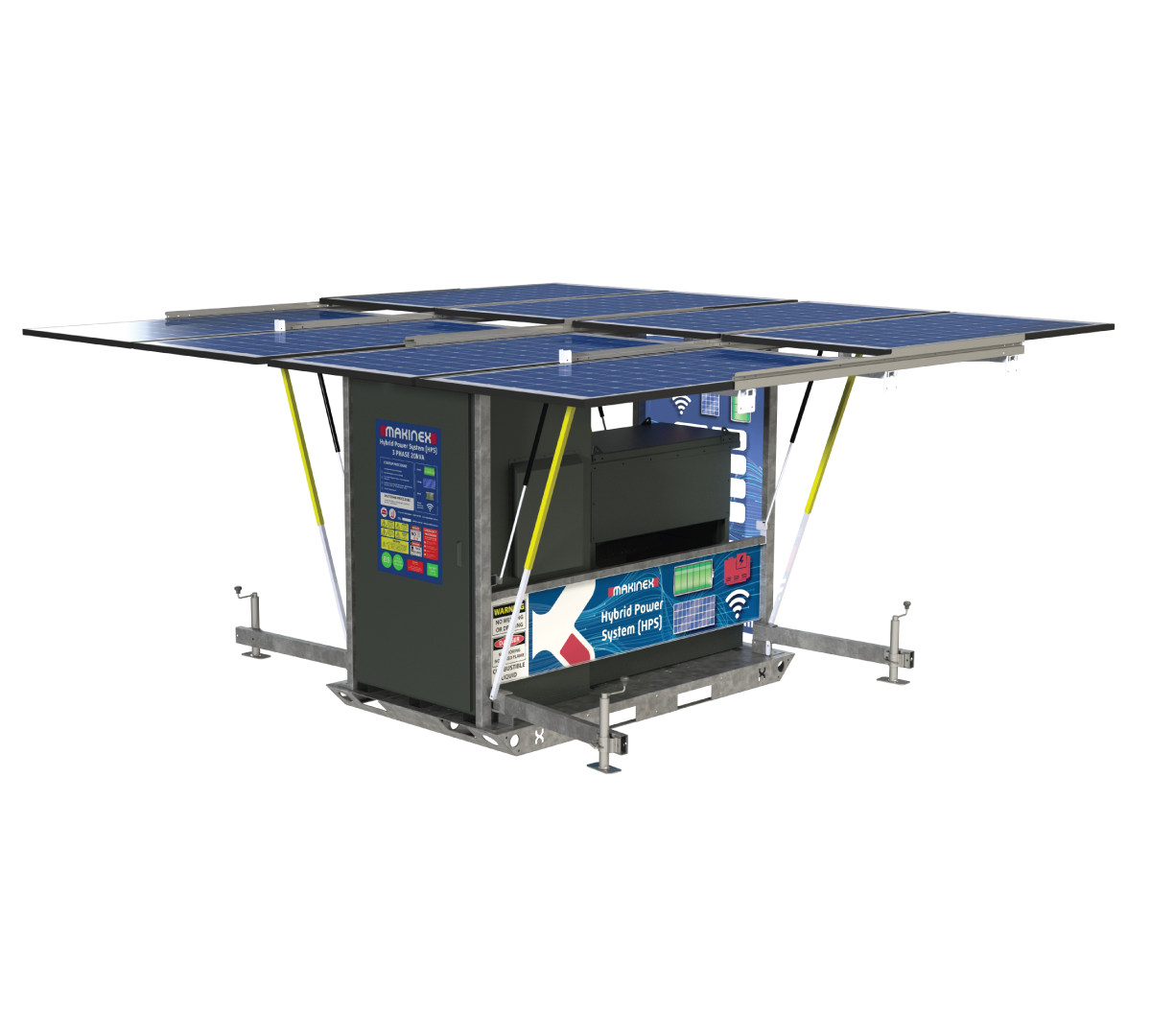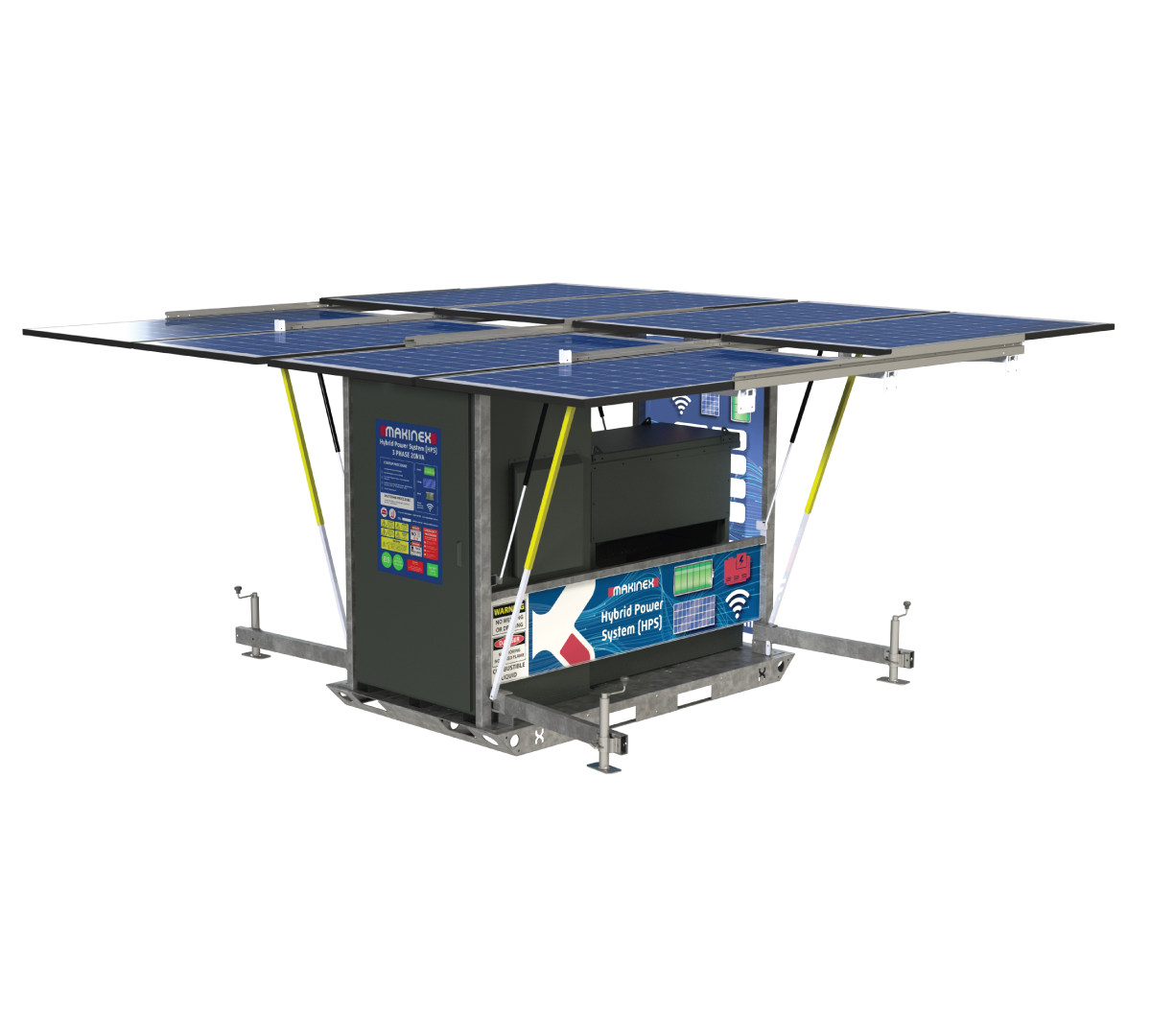 Hybrid Power System (HPS)
Off-grid solar and remote power generation.

Use solar and battery technology to generate and store reliable, clean power without the need to be connected to an overhead electricity network.
Know the Product
Check out product specs, videos, features and benefits below!
Hybrid Power System (HPS)
If you have any questions about Makinex Products or would like a quote, call us or get in touch
Need A Service Or Spare Parts?
Original spares and parts are available, we can help you get what you need!